Whiteboard Paint Base Coat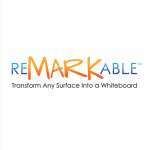 Considerations when Using Other Base Coats with Whiteboard Paint
https://www.remarkablecoating.com
Use Satin or Eggshell Water-based Enamel
If you're not going to use the Remarkable base coat, we recommend that you use a satin or eggshell water-based enamel.
Avoid flat Paint
The reason you should avoid flat paint is that it is very absorbent. Dry erase coatings are a coating, not typical paint. A coating is meant to sit up on top of the surface and not absorb down into it.
Avoid Chemicals and Additives
Avoid things like antimicrobials, wetting and dispersing agents, deformers or rheology modifiers. All these chemicals in large amounts, especially, can cause an adverse reaction when you apply the Remarkable dry erase coating on top of it.
Get a Decent Quality Base Paint
Your base coat and your prep work matters. It's a foundation for the dry erase surface.
Avoid Polyvinyl Acetate
Make sure is that the base paint does not have Polyvinyl acetate. This is a common ingred
More From: whiteboardpaint
Related Videos
Video Responses (

0

)
Sign in to make a video response
Text Comments (

1

)
Sign in to post a comment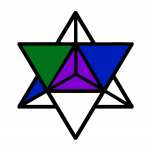 0
Did you know that if an Electromagnetic pulse were to strike the United States power grid, not only would you lose all grid power forever, but any devices using small electronic circuits that are not properly shielded using basic Orgone Energy Technology will instantly explode and become 100% useless forever. This includes, grocery stores, factories (They make your food and other consumer products), oil refineries (they make gasoline, oil, and plastic), every vehicle made after 1980, electric lights, computers, cell phones, vacuum cleaners, washers, dryers, electric water pumps (bye bye tap water), and many, many more life sustaining essentials that you just take for granted. Learn How To Survive an EMP Attack, here!!! https://www.bitchute.com/video/9ImdczgWVhRZ/ We Do Not Consent. Just My Opinion. What If This Happens, guys?
We Do Not Consent.
| | | |
| --- | --- | --- |
| Date: Jun 03, 2019 | Views: 24 | Ratings: 1 |
| Time: | Comments: 1 | Favorites: 0 |