ClassicVideosYT Joined: Apr 25, 2019 Last Sign In: 2 months ago Subscribers: 769 Video Views: 50,581 Channel Views: 6,258
Español

En este canal encontraras videos del viejo YouTube en ingles y en español, puede que también haya alguno de diferente idioma, si conoces algún video que haya sido de tu infancia o haya sido parte del viejo YouTube dime en los comentarios o deja el link del video para que lo descargue y pueda subirlo y así el video exista también en Vidlii, este canal no esta hecho con el fin de hacerse pasar por YouTube, solamente es para subir los viejos videos sin fines de lucro ni suplantación de identidad hacia YouTube, gracias por su comprensión


English

In this channel you will find videos of the old YouTube in English and Spanish, there may also be some of different language, if you know a video that was your childhood or was part of the old YouTube tell me in the comments or leave the video link so that you can download it and upload it so that the video also exists in Vidlii, this channel is not made in order to impersonate YouTube, it is only to upload the old non-profit videos or phishing to YouTube, thanks for your understanding
Connect with ClassicVideosYT
Recent Activity
ClassicVideosYT became friends with í

(2 months ago)

ClassicVideosYT became friends with eminem1999

(2 months ago)

ClassicVideosYT became friends with windir244

(2 months ago)

ClassicVideosYT became friends with Kenulpes

(2 months ago)

ClassicVideosYT became friends with 00000

(2 months ago)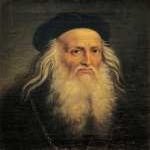 magnum22
(10 months ago)
https://www.youtube.com/watch?v=nhbszr1IEJY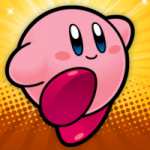 piggymaster500
(11 months ago)
Number 15: Burger king foot lettuce. The last thing you'd want in your Burger King burger is someone's foot fungus. But as it turns out, that might be what you get. A 4channer uploaded a photo anonymously to the site showcasing his feet in a plastic bin of lettuce. With the statement: "This is the lettuce you eat at Burger King." Admittedly, he had shoes on.
But that's even worse.
The post went live at
11:38
PM on July 16, and a mere 20 minutes later, the Burger King in question was alerted to ElCalvoSexual
(11 months ago)
Mi caja necesita que la llenes de tu rico pene amor mio
|
|
V
GlobaGlobemon
(11 months ago)
La caja de comentarios parece un vertedero de spam Acuariohyumed
(1 year ago)
@ClassicVideosYT
hola.quieres agregarme como amigo? volviendo con la pregunta.¿puedes resubir algun video de Enzuka17?
aqui su canal https://www.youtube.com/user/Enzuka17/featured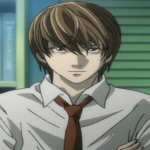 kira
(1 year ago)
@ElCalvoSexual
No digas Pendejadas sobre
@AleSonic99
no son maridos y nunca lo seran
NO somos Gays
el que es Gay eres TU
NO SOMOS MARIDOS Y NUNCA LO SEREMOS
EL QUE TIENE MARIDOS ERES TU
POR TUS NOVIOS REGGAETONEROS HOMOSEXUALES MULTICUENTAS QUE TIENES JAJAJAJA XD
pedazo de Gay Reggaetonero Homosexual de Mierda
@AleSonic99
es un Amigo Mio
(si dices que es mi multicuenta entonces porque sube contenido diferente y con un navegador de internet diferente y tambien correo electronico diferente )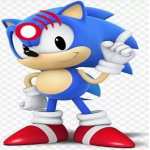 AleSonic99
(1 year ago)
@ElCalvoSexual
crees que la unica prueba de que son multicuenta
es que son el mismo proposito ?? "acabar con los loquenderos,decir pendejadas,tener al maestro limpio como perfil,himno de los calvos sexuales"
cuando dejas de ser
@ElCalvoEnamorado
comienzas a comentar como otro calvo
ayer regreso
@ELCALVODEAURONPLAY
aunque creas que son personas diferentes
pues son basicamente el mismo usuario ElCalvoSexual
(1 year ago)
@AleSonic99
Dices que somos multicuenta?? a ver, y las pruebas?? como explicas la larga inactividad de mi novio
@ElCalvoEnamorado
?? si fuera mi multicuenta ya hubiera entrado varias veces a tu canal a joderte, así como lo haces con tu multicuenta
@Kira
, esa sí es tu multicuenta, y la prueba es que da la casualidad de que donde tu comentas el va y comenta también, acaso son maridos??
Please
log in
to post a comment!