Goshiro Joined: Jun 28, 2017 Last Sign In: 1 week ago Subscribers: 118 Video Views: 292 Channel Views: 2,039
Age: 33
My name is Goshiro. I am the King of Kings. Bow down to me.

Name: Goshiro Akechi
Age: 32
RP Age: 25
Nationality: Japanese
Hair: Black
RP Hair: Silver
Eyes: Brown
Height: 188 cm (6'2)
Weight: 105 kg (231 lbs)
Status: Married
Siblings: A twin bro and a younger bro
Children: One son

A big list of things that suck:
Pop Music
Disney
Pokemon
Viacom (Viacunt)
WMG/SME/UMG and any music company that takes down videos
DMCA
Kingdom Hearts
Fanboys
Console wars
Naruto
Narutards
Digimon
Anime haters
Trolls
Hackers
Spammers
Porn bots
Trolls
ATO
Justin Bieber
Rebecca Black
Jonass faggots
Metal haters
Girly men

People who are fucking faggots:
ThePitbullDOGang
AmuChan
Yogi
Ebb1993
Any one in Yogi's group
0:05
My reaction to Hillary Clinton not running for president anymore
3 years ago
248 views





8:50
Tie up spammers 4th of July Special 2; The real ending
3 years ago
44 views





Kaede
My name is Kaede Kagenuma. I am a very tomboyish ninja lady. I'm a
Videos: 0
Video Views: 0
Subscribers: 86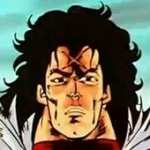 Gotomoto
My name is Gotomoto. I'm an assassin for hire. I kill those who stand
Videos: 2
Video Views: 271
Subscribers: 81
Gosaku
Name: Gosaku Kujo Age: 32 Rp Age: 21-27 Hair: Blond Eyes: Blue
Videos: 3
Video Views: 382
Subscribers: 121
Yoshimasa
My name is Yoshimasa Kazama. I am a Master of Nanto Suicho Ken
Videos: 26
Video Views: 3,546
Subscribers: 250
Goromaru
Name: Goromaru Kazama Age: 29 Nationality: American Hair: Brown
Videos: 1
Video Views: 95
Subscribers: 110
Gosamaru
My name is Gosamaru. I am a wandering samurai. I wander the land to
Videos: 16
Video Views: 1,856
Subscribers: 211
Sayo
Konichiwa, my name is Sayo. I am just your average teenage miko. I
Videos: 7
Video Views: 1,232
Subscribers: 198
Setsumaru
My name is Setsumaru Hasashi. I am a body guard for hire. Name:
Videos: 8
Video Views: 301
Subscribers: 57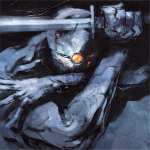 GrayFox
(1 month ago)
Thanks dude, that fuckin' coon deserved it. Ya know why he treats Aaron worse than Katie when they both act the same? It's cause Katie's a girl, and Mookie's a selfish piece of shit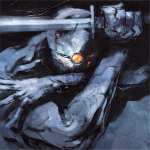 GrayFox
(1 month ago)
Goin good, just been exhausted. HBU?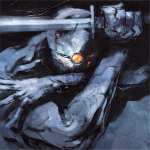 Goshiro
(2 months ago)
Well fuck you too, pedobull!
v
v
v
Goshiro
(2 months ago)
You just made my list, pedo
v
v
ThePitbullDOGang
(2 months ago)
I AM SICK OF YOU FAGGOTS GET BLOCKED STAY OUT OF MY SHIT IF YOU DID NOT SHOW UP TO MYRTLE BEACH TO COME FIGHT MOOKIE SHUT YOUR GODDAMN MOUTH UP YOU PUNKS LOVE TO PLAY VICTIM AS SOON AS WE DEFEND OURSELVES FROM YOUR BULLSHIT TROLLING YOUR BULLYING TRY TO DO ALL THAT SHIT IN REAL LIFE YOU WEAK ASS FAGGOTS ROLEPLAYING AS ANIME PRINCESSES AND SHIT STAY THE FUCK OUT OF MY FUCKING PAGE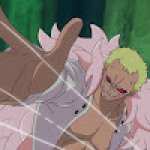 JombsMinionsBro
(2 months ago)
I STAND CORRECTED, JOMBSMINION IS THE GOD OF THE INTERNET, WHAT IS A KING TO A GOD?!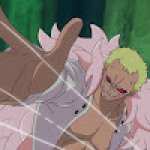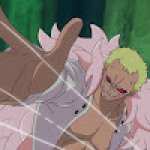 Please
log in
to post a comment!