Age: 31
Name's Jinkuro. The great assassin of the east.

Name: Jinkuro Kira
Age: 31
Nationality: South Korean
Hair: Black
Eyes: Brown
Height: 178 cm (5'10)
Weight: 72 kg (160 lbs)
Status: Taken
Siblings: Twin sister

Things I like:
Soundboards
Devil May Cry
Avatar (the movie, not that retarded Animu on Nick)
Good Animes
Video Games
Trolling noobs
Kicking ass
My martial arts
Rock music
Team Fortress

Things that fail
Disney
Pokemon
Yu Gay Hoe
Anime haters
Rednecks
KKK
Nazi
Fred (speeds up his voice too high and fails at life)
Naruto
CN (A network that died of aids years ago)
Totally Spies
Ben 10
Jonas Bros (wusses)
Justin Bieber
2:29
iteachvader - Star Fox III OST: Planet Assault 4
3 years ago
240 views





9:27
Tie up Spammers House of 1000 Corpses Trailer
2 years ago
170 views





1:22
Lupin III - 2nd Series - 1st Opening Sequence
3 years ago
398 views





Recent Activity
Jinkuro commented on a video

(5 days ago)




Jinkuro became friends with ShizukaAkechi

(1 week ago)

Jinkuro became friends with Yona

(6 months ago)

Jinkuro became friends with AGFanClub

(7 months ago)

Jinkuro became friends with Kenulpes

(7 months ago)
FrankGarrett
(1 week ago)
Well my phone just rang, and I anshwered it and it wash yew! Now explain that one tew me!
Aya
(4 weeks ago)
NO I AIN'T SEEN A BUFFALO! YOU GET OFF MY PHONE NOW!
Aya
(9 months ago)
Oh you crazy son of a bitch! You aren't John Wayne! John Wayne is dead! You get off my phone and shut your mouth!
UravityHeroOchako
(10 months ago)
You're right, I don't. I haven't seen the anime in full.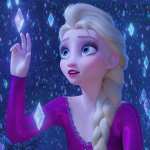 XODisneyRoxXO
(10 months ago)
Like, anime is for like, nerds and incels!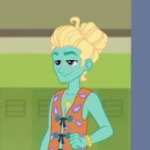 Brony4Life
(10 months ago)
DON'T TALK ABOUT MY MOM LIKE THAT!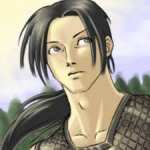 Saizo
(10 months ago)
Why would one like you decide to go to evil?
Please
log in
to post a comment!