Markhoss Joined: Aug 17, 2019 Last Sign In: 4 months ago Subscribers: 11 Video Views: 150 Channel Views: 408
Age: 23
Hello all and welcome blablabla you're here for the real deal right? If you're not interested in my content feel free to leave.

I am gone I am back I am gone I am back (No more putting dates when I am here I'll make videos I'll live up to my word)

So then now to the Channel Description.
I first created my original channel MrSailBoat on YT in 2010 The name is a reference for Big Bertha the Tortoise my pet since I refer to her as that previous channel name. There I joined to record Driver 2 Videos from the PSX and I codenamed myself as Icecold007 (Nowadays I laugh at that name but when I was a kid I adored it and now we can all have a good laugh at it so feel free to make jokes of it I laugh at my own mistakes more then anything else)
So then why am I with this name? The reason I made Markhoss is because I felt betrayed by the community when I did so much and was so friendly for almost nothing in return. That has changed since and the relationship was rebuilt I am now way more optimystic then ever before and still talk to those dear friends even from the beginning.

Here you will see these types of Videos + Archived ones I've deleted but kept a copy of that left a feeling in my community that I am reuploading!

:Videos:
- CRT TV plays
- Big Bertha the Tortoise
- MrSailBoat (My oldest content)
- Special never seen before videos
- Outside Nature Videos (I haven't forgotten about that either)
- PSX~PS2 & Other Oldschool Games (Including what I started with Driver 2)
- Collected videos from the many channels I created (I now haven't changed my username since 2013 and sure as heck ain't looking back.;-)

Channel Description is always "Work In Progress"
Occupation: My top desired job is a Specialist Games Designer but I have many ambitions not all are just tech lately its helping out too
Schools: Life is a lesson in itself we were born to learn from our mistakes
Interests: Anything creative really but what I love most is writing notes of ideas and thinking clearly about them
Music: It didn't fit so you can read it here https://pastebin.com/83KDDU9n
Recent Activity
Markhoss commented on a video

(1 year ago)




Ray William Johnson Retires From Vi...

No offense but look where he made it I didn't used to like him either or what he did but look at him now he's helping people and doing his best to mak...

Markhoss favorited a video

(1 year ago)




Markhoss commented on a video

(1 year ago)




Goldschnäpper 💖

Another thing it didn't all fit into one comment however I will most likely make relaxing music videos or even get into making some of that on my own ...

Markhoss commented on a video

(1 year ago)




Goldschnäpper 💖

What a beautiful video You Are So Appreciated! I really love how you're connected to nature you are making videos on this platform that matter the mos...

Markhoss commented on a video

(1 year ago)




Movies That I Recommend You To Watc...

What a great video bro you're sharing information about movies that you have taken the time to collect and watch and you're not just consuming it but ...
0:44
Driver 2 Intro Tweaking (So messed up it's funny)
1 year ago
21 views





2:37
Looking for a friend? Support? Compassion? Please talk with me I am listening
1 year ago
41 views





8:39
Trance - 009 Sound System Dreamscape (HD)
3 years ago
1,596 views





0:47
gimme da funk - driver 1 vid
3 years ago
84 views





Playlists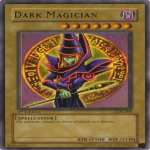 Videos: 184
Video Views: 5,691
Subscribers: 148
Videos: 73
Video Views: 4,028
Subscribers: 47 Videos: 0
Video Views: 0
Subscribers: 106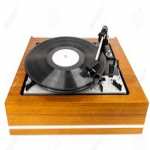 Videos: 67
Video Views: 2,822
Subscribers: 232