nikkocruscoyt01 Joined: Nov 21, 2018 Last Sign In: 1 year ago Subscribers: 39 Video Views: 39,723 Channel Views: 762
Age: 38
Hola Amigos Soy Nikko Crusco YT Un Modder De La Saga Dragon Ball Z Budokai Especialmente Budokai 3 Y Shin Budokai 2 Me Especializo A Crear Models Personalizar Escenarios Huds Auras Modo Historia Soundtracks Y Infinidades De Cosas Para Esa Saga
Tambien Soy Modder De La Saga Hatsune Miku: Project Diva Especialmente Los De PSP 2ND Y Extend Solamente Creando Models Ya Que No Hay Mucho Descubierto Y Se Ha Quedado Extinto De Ser Moddeado Actualmente XD Mi Objetivo Futuro Seria Moddear Las Versiones De PS VITA Y Lograr Algo Generalizado Espero Que Les Guste Mi Contenido Ya Que Ire Actualizando Mi Contenido Constantemente
Connect with nikkocruscoyt01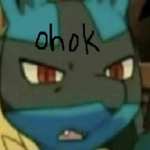 Parlox520
(2 years ago)
HOW FUCK YOUR VIDEOS CAN HAVE TOO MUCH VIEWS? NiklasSuperNinja
(2 years ago)
hey, my name is Niklas and I'm from Austria.

I'm really new in Vidlii, what is your channel about?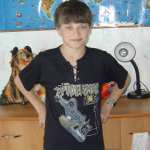 iamqqqqqqq
(2 years ago)
Hello from Ontario, Canada
nikkocruscoyt01
(2 years ago)
I dont have a methods i upload the videos and i share in groups easy
LinklickZ
(2 years ago)
How'd you get to 2000 views so quick?
Please
log in
to post a comment!