3:20
Oasis - Lord Don't Slow Me Down
1 year ago
11 views





4:38
Oasis - Wonderwall (Official Video)
1 year ago
21 views candyanime
(1 year ago)
If you're gonna be aggravating and annoying, please don't bother me anymore. The internet can be a very dangerous place with black-hearted people. I repeated that before.

I know you have multiple accounts btw, so stop using them to comment and cause dramas.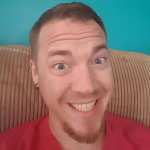 DaddyOFive
(1 year ago)
thanks for the comment on my video, i subscribed and sent an invite! :)


I appreciate you supporting my family! :D
Please
log in
to post a comment!