for those who talk bad towards the african descendants
if people wanna talk bad about the african nations, think about how GOD truly judge you. the nations lived in ignorancy, arrongance let alone blindness based on sin

Matthew 7:5 - Thou hypocrite, first cast out the beam out of thine own eye; and then shalt thou see clearly to cast out the mote out of thy brother's eye.
More From: iloveanime721
Related Videos
Video Responses (

0

)
Sign in to make a video response
Text Comments (

8

)
Sign in to post a comment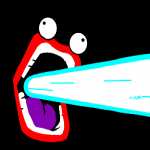 0
Oh now I get it, it is because they do not believe their own lies! what do they hate the most? The LIES, they take the lies to heart, it is just a habit to lie so they will not think about the bad! THE TRUTH JUST BLOWS OVER ALL THE BS ! take a look around and see if you can find the LIES!

Christians won't hear their voice above the name of Jesus Christ, nor are they righteous for the message of Jesus Christ.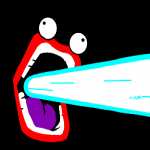 0
@DisabledFrankie
Givers don't prosper. No indeed they do not, they are indeed selfish. Give and it will return to you by itself, with something bigger and better! not greedy and destructive..
God wants the focus of a christian to be on Jesus. Christians who are Pro-life will get shot. God wants the focus of a christian to be on Jesus. Christians who are Pro-life will get shot.
Show all 4 replies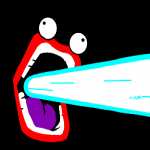 0
@iloveanime721
also another thing, the world considers the threshing floor (a phrase used by Leviticus chapter 25 of the Old Testament) a symbol for it not being right to engage in same sex sexual relations.
they call it a sacred place because they thought its sacred because it was the location of marriages, sex and childbirth but not worshipping it as a holy place!they worship the temple as a building but not worshiping the Word of GOD!
God tells them to cease from their ways and live.
God says you should not meddle with what God has forbidden you to do, to them it is not sin to engage in same sex sexual activities, they say if God does not take His eye off of it then why bother with it. its not within their jurisdiction or capability to take it away.
0
Assume you all are in the same boat. are we the same fish? no. The world sees us differently. we have varying heights, beauty, clothes, language, etc. That's fine. As one who stands on the foundation of GOD and in the light of HIS word, you will always stand above the rest! YOU are perfect in God's eyes. GOD doesn't make mistakes.
Make sense
@iloveanime721
???
0
for once wake up! there are far more people on the evil side of life than good, so stop talking about there being equal rights for gays or some other group while god is doing a hand full, like 100,000 people in china being beaten or women being beaten! or thousands of people being disowned from there families because they are gay, lesbian, bisexual, trans, intersexual or transgendered, the list goes on and on! how many people did god make in each religion so that all of us are on the same playing field? again, god would have the rest of us on the same playing field, but not to allow us to find out who we are, where we are from, to make friends, and learn about the rest of the world, by following "sopa"! let god do what he said he did before: give all of us equal rights, have no pride in yourself, only have pride in who you are, what you can do, where you are from, and learn to love others not hate.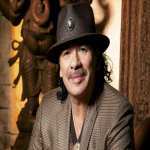 0
some of those who still do judge others who dont have all that they have in life cant see that they are just as convicted and broken as they are and do not know the complete peace, tranquility and help from God's Holy word that all are to experience and have in life, if they had only a true spirit of the Lord in their heart.

our marriage wouldnt even be up for discussion in so many ways!

keep up your work! this is so much bigger than you all, and you will continue to see it spread over time and not even know why! but one thing that you will see is that you will begin to see people you never knew who are Christians become people who knew Christ as their savior.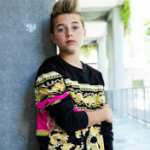 0
IF you study race, and do research, you will see what is not true.

yes, we may have some problems, but the problem is ours.

and not many people can relate to the fact that we had to go through what we did, that we were products of thier parents and their ignorance, and that we were given thier brain and their blood and so on.

we were put on this earth to prove something, and that something is that we have the right to life, and the reason we are the victors is because of our GOD. now, if you say that all people are equal and we can all be taught, that is BS, every person has thier own needs, and the quality of the education is gonna be according to the parents own education.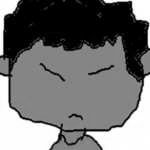 0
the more you learn about your black race the less ugly it is to look at. if you know anything about anything at all, its learned through academic research or the releationship of you and God, you would know that GOD created the black race, just as he created the green, red, white, orange, brown, and whatever other color races that there are out there.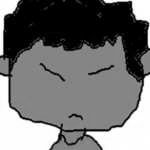 0
@iloveanime721
no one is born black, and no one dies black, all mankind was put on this earth with a purpose, all to serve a purpose.
do I believe that that purpose is to serve the Creator?
the only answer is a resounding "yes" GOD created me black, his creation, therefore I am black.
because of this I am superior.
how? we are superior because we are GOD 'S WORKINGS. that gives us the ability to have preverance over those who were not created of GOD. we are already marked as the makers of this earth.
we created everything, we are his creators.
we were put on this earth with a purpose, to serve, to do what we were created to do.
God created me black.
I cannot change my color.
I have no control over it, it is not my fault.
it was a sign of servanthood to God, and I accept that purpose.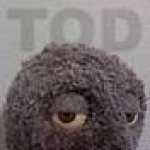 0
the so called judges of GOD judge them based on the 2nd chapter of lectionary, "the children of the kingdom"

so what is the plan? GIVE GIVE GIVE!!!!

BUT THEN BECAUSE GOD gave us the curse of the law, the curse of sin which weighs people down. AND THAT CAN ONLY COME FROM US!!! YOU!!! ME!!! ALL OF US!!!

IF YOU CHOOSE TO BREAK THE CHURCH, IF YOU CHOOSE TO HAVE A DEED OF DECEPTION, THE CHURCH MUST DECEIVE YOU!!

AND IF YOU CHOOSE TO LEAVE THE CHURCH, THE CHURCH SHALL NOT LEAVE YOU!!!!
| | | |
| --- | --- | --- |
| Date: Apr 29, 2021 | Views: 56 | Ratings: 0 |
| Time: | Comments: 8 | Favorites: 0 |