(Part 1/4) Darkscythe the Hypocrtical Fraudulent Sperg!!!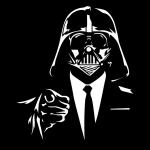 Darkscythe, The Leader of the DISWX Alliance and Cult of Darkscythe! Once a good man who made entertaining content, has now been corrupted by the feeling of greed and power after gaining a following. He has degenerated from an intellectual critique who everyone respected to a ruthless tyrant, who abuses his privileges, and is feared by many for his encouragement of Mob Mentality! Nothing more than a Fucking Coward! Now it is time to rise from the ashes and claim our victory by exposing this incompetent fool and bringing balance to the force once and for all! For this reason, The Imperial Republic of Arias Prime has now Declared War on his estate, to destroy him and the Retardation of his degeneracy! Fuck you too, Immaturegod!
More From: TheSupremeXtream
Related Videos
Video Responses (

0

)
Sign in to make a video response
Text Comments (

1

)
Sign in to post a comment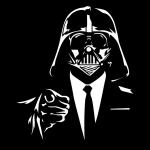 0
Ik I am. Or at least I should say that I was. Old Video I'm re-uploading from 10mo ago. This was from back when I was a huge sperg and DS called me out rightfully in his videos criticising this one. Unlike the MXT reuploads which are categorised as "Education" there's a reason I've categorised this as "Entertainment" and that's because this video imo was one of the weakest Video Essays I've ever made and I honestly regret making it. I don't care for the Darkkkscythe Videos anymore but I am reuploading them so that I can Finally Conclude the Spergacide Saga. Please Stay Tuned until then.
| | | |
| --- | --- | --- |
| Date: Feb 21, 2018 | Views: 67 | Ratings: 5 |
| Time: | Comments: 1 | Favorites: 0 |