VLARE 2.0 CANCELED
More From: Xwyrick
Related Videos
Video Responses (

0

)
Sign in to make a video response
Text Comments (

10

)
Sign in to post a comment
2
I thought Vlare was a nice video hosting site. It was kinda like the style of BitChute and the customization of VidLii together. I was really looking forward to seeing the new Vlare and I was devastated they terminated it at the last second. I remember all that drama Vlare was plagued with though like that VTTP rubbish. But I guess Vlare is history now, only to be a memory..
1
Eh, I liked Vlare when I joined. Normally, I would always host my gameplay videos and other random videos. I had about a few followers and made good friends along the way. Sure, I may not liked how it would lead me to the Error 502 page (mainly because the site itself kept crashing or some shit). Then when I heard Vlare was about to return, I had my plans on restarting fresh on Vlare. Now a few days ago, when I found out Vlare is discontinued, I was disappointed. Oh well, at least I'll always remembered how I uploaded my Magia Record gameplay videos.
2
2
tbh i was never on vlare (until i saw sometimes when the page was under construction), i watched videos about vlare and how can i say i don't like the Vlare Design and i am very thankful to be a part of the VidLii Community, VidLii have more opportunity about content,designs,community, since i am on VidLii, i have finally after years motivation for making videos, on a nice video platform and have more opportunity to create videos. 1
@Driftteneron
ikr, the design looked very busy with oversimplified icons and i hated it, but at the same time, i cant say it didn't have a better community than vidlii
2
i loved Vlare. I was going to join it when it relaunches but now that its cancelled there's no hope for my VidLii Channel
i will never join that dumpster fire that is YouTube
#deleteyoutube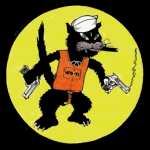 2
I was one of the OG for Vlare, been around from the first month all the way to the end. Liked the site, hated the community from the wave. Though I support the staff under Jan and Mel, can't say the same for Toby's staff team. Mostly because they were incompetents ego dicks pretending to be a company even though they won't make a profit nor be big enough to be one, they were so bad that Mel who sold the site to them later regretted it. Vlare should've died a long time ago, but it was one of the better if not best site of the Alt Video community for its time. Now many users are heading to other sites, mainly Tracle where I work as a mod. Can't say Tracle is the best choice, but it has a more chill community both in staff and users. Mel did come back and is making another site called Kuva, been following the project before it was public and from the screenshot, it's very promising. Other than that, can't say much about Vlare cancelation except I'm glad it happened.
Show all 3 replies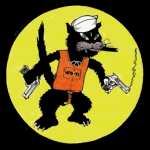 1
@Xwyrick
guess you can say that it has its up and downs for me, kept my support until three months after Toby took over.
2
| | | |
| --- | --- | --- |
| Date: Jul 26, 2021 | Views: 124 | Ratings: 8 |
| Time: | Comments: 10 | Favorites: 4 |