GOD does not condones homosexuality pt 2
homosexuality aka filth love only creates disasters. pedophilia in the hollywood, most of the grown up homosexuals inside hollywood also associated with pedophilia acts against children. most of catholics and many churches including camps! sin is sin. sin creates blame. sin creates accusers. sin creates self-righteousness in the hearts of people. even in many churches! homosexuality is a blinded system of pedophilia also allows society to blame one while actually looking at the same love for filth is just as wrong
More From: iloveanime721
Related Videos
Video Responses (

0

)
Sign in to make a video response
Text Comments (

10

)
Sign in to post a comment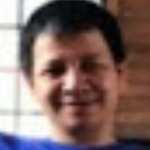 -3
#KKK
I HATE NIGGERS! NIGGERS SHOULD BE GASSED!
0
@Hexadus
hating blacks? um...it's not my problem. why expect me to hold the sign and play equal lives matters movement? if one's hellbounded then all of the equal lives matter movement is nothing but mere illusion. satan doesn't care about equality but after the human heart. to turn humanity against GOD is it not?
Show all 6 replies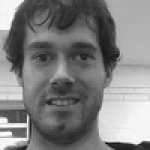 0
@iloveanime721
Homosexuality is sin? Wait...where are you getting this information from? The bible?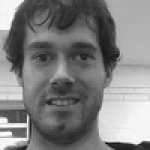 0
@iloveanime721
sorry my bad. i don't want to be a homo now apparently since it's sin :(
I gotcha :D
Show all 3 replies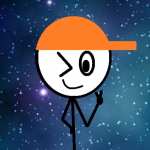 0
0
homosexuality created by people that actually felt self-worthless. the world is filled with tradition and cultural corruption. alot of society also created by self-confusion based on how society expects us to act. society is known for "i'm doing good". but alot of society are also know for problematic with strife. racism is one thing. a lot of society is known for being egosentric. a lot of society are too self-righteous that people does not see the flesh is is the wrong. this is why world's known to act justice, let alone people's hearts is loving
0
i copied and paste here because it's tiring writing full comments here. not to be fearful of the flesh. but the creation of humans blindedly supporting pedophilia but also have a things for saying "stop pedophilia". sin is a sin. it allows society to accuse one another. our society fight over peace matters while also supporting these free spirit of double standard act. it's almost nothing near peace but filth matter creates destruction
0
homosexuality aka filth love only creates disasters. pedophilia in the hollywood, most of the grown up homosexuals inside hollywood also associated with pedophilia acts against children. most of catholics and many churches including camps! sin is sin. sin creates blame. sin creates accusers. sin creates self-righteousness in the hearts of people. even in many churches! homosexuality is a blinded system of pedophilia also allows society to blame one while actually looking at the same love for filth is just as wrong
| | | |
| --- | --- | --- |
| Date: Oct 16, 2020 | Views: 82 | Ratings: 2 |
| Time: | Comments: 10 | Favorites: 0 |