LÉON - LÉON's Lullaby - 46461 Ko - 3mn03
Lotta Lindgren a.k.a. LÉON is a young artist born on 26 February 1993 and raised in Stockholm (Sweden). She comes from a family of musicians, her mother is a seasoned cellist in the symphony and her father is the conductor & composer. She is a singer, songwriter and co producer in the indie pop, soul, rock genres who began her musical career as front-women of a hip hop and soul group in her teens before embarking on a solo career with producing partner Agrin Rahmani in 2015.

All rights belongs to LÉON. Copyright Disclaimer Under Section 107 of the Copyright Act 1976, allowance is made for -fair use-. Notwithstanding the provisions of Sections 106 and 106A, the fair use of a copyrighted work, including such use by reproduction for purposes such as criticism, comment, news reporting, teaching, scholarship, or research, is not an infringement of copyright. Non-profit, educational or personal use tips the balance in favor of fair use.
More From: frederyck
Related Videos
Video Responses (

0

)
Sign in to make a video response
Text Comments (

3

)
Sign in to post a comment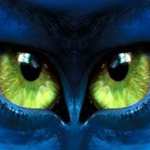 0
@SorteKat
Thanks a lot my friends. This young artist has a nice voice and i like her way of thinking as explained in interviewes. I hope she will have a lot of success in her country and abroad. Thanks for your visit and kind words. Have a beautiful and happy week end...;)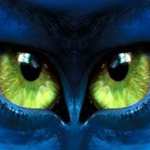 2
In early July 2015, LÉON put all the tuning world by posting on Soundcloud her 1st single -Tired of Talking-, a mixture of acoustic and electronic instrumentations, this synth-fueled new song lies more on the electro-pop spectrum. Alongside producer and co-writer Agrin Rahmani, she's managed to seamlessly piece together attention-grabbing verses with a sing-along-worthy chorus, and the result was -Léon's Lullaby- an other works of pop from her 1rst album -Treasure- released on 23 October 2015. In October 2016, Léon participated at the 31st edition of Eurosonic Noorderslag in Groningen (Netherlands) and in December published -Spotify Singles-. The 3 March 2017 she released her second EP titled -For You-. On 6 October 2017 it was a new EP -Surround Me-. In 2018 she published two singles from her new album -Léon- with three tracks : -Baby Don't Talk- ,-Falling- and on 1rst March 2019 -You and I-, then -Want You Back- (with American duo Grey).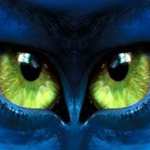 2
To know all about LÉON and buy her tgracks :
- Labels : Columbia Records - Sony Music Worldwide
- https://itsleonleon.com
- https://twitter.com/itsleonleon
- Instagram: https://www.instagram.com/leon
- Snapchat
@itsleonleon
- Spotify: http://smarturl.it/LeonTreasureStream
- iTunes: http://smarturl.it/LeonTreasureEP
Video is from her channel. Editing is by LÉON.
Concédé sous licence par SME (au nom de Columbia); LatinAutor, UBEM, ASCAP, LatinAutor - SonyATV et 4 sociétés de gestion des droits musicaux
=> https://www.youtube.com/channel/UC8hod44yQ-t8eQuXxeK5-Yw
| | | |
| --- | --- | --- |
| Date: Apr 07, 2019 | Views: 188 | Ratings: 1 |
| Time: | Comments: 3 | Favorites: 0 |